Welcome to Ms Fanning's 4th class Blog (2020-2021)
Please keep checking in with us regularly to see what we have been up to!
Tracksuit Days
Thursday (Football & Yoga)

Friday (Irish Dancing)
Some key websites:
International Day Against Bullying (November 5th)
To mark International Day Against Bullying, we performed a Reader's Theatre Script called 'That's What Bullies Do'. We watched a video all about cyber- bullying and what to do if we are ever cyber- bullied or witness cyber-bullying. We created these wonderful anti-bullying slogans to display in our school.
That's a 'Rap'
We had lots of fun this week during our music lesson. We watched a video of a Cork rapper called Gary McCarthy. We learned all about rap music and we learned simple rapping techniques.
We were split into groups and were given the task to create a simple rap using a particular rhythm. Ms Fanning challenged us to create a rap that told a story. We all worked really hard on our raps and then we performed them to a backing track. We had to try really hard to stay in time to the music and to keep a steady beat.
Some of us rapped about our experiences of Covid and others rapped about nature, school and our hobbies. Ms Fanning recorded our performance and we all enjoyed watching our rap video!
Well done girls!
Halloween at Beaumont
We had a great time on the Friday of the midterm break. We all dressed up in our very spooktacular costumes. We made calaveras or sugar skulls masks and decorated them using bright colours. In Mexico, these masks are worn in celebration of 'Dia de los muertos' or 'Day of the Dead'.
Maths Week
12th-16th October 2020
We are really enjoying Maths week so far! Today we all tried a tricky Maths riddle and we had a great time sharing all of our ideas. There is a picture of the riddle below if you want to try it out.
We played some fun Maths games today such as Sudoku, 'Times Tables' board games and our 'Toss and Multiply' game. We also played some Top Marks 'Hit the Button' during computer time!
Beautiful 'Birds of Beaumont' Art
Exploring Warm and Cool Colours
We loved sketching and colouring in these beautiful autumn leaves using warm/ autumnal oil pastel shades. We created a contrasting background using very cool colours such as blues and purples using a technique called 'tissue bleeding'. This looks like watercolour paint. We were very proud of how our pictures turned out and they really brighten up the windows in our classroom.
We have settled back into school life and we have loved catching up with all of our friends. We are all so excited for 4th class and all of the adventures ahead!
ROCKIES ABÚ
We really enjoyed dressing up in green and gold last Friday to support the Rockies in the County Final. A big congratulations to the team after their win on Sunday. Up the Rockies!
KWL Charts
This month we have been learning about Report Writing. We learned that before we write a report, it is helpful to do a KWL chart. K stands for 'What I know about the topic', W stands for, 'What I would like to know about the topic'and L stands for 'What I have learned about the topic'.
Here we are planning our 'Very Big' or 'Very Small' Animal Reports using our KWL charts.
Weaving Wellbeing
We are enjoying our Weaving Wellbeing Programme this year which is called 'Tools of Resilience'. So far we have learned three tools of resilience to use if we ever have any worries or problems.
The first tool is called 'Jigsaw of Perspective'. This reminds us to put our problems or worries into perspective and to always remember the bigger picture. We decorated a big jigsaw puzzle and each piece represented all the good things that we have in our lives e.g. family, friends, school, a home, pets, toys etc.
The second tool of resilience is called 'Lucky Dip of Distraction'. If we have a worry that we cannot change, e.g a music exam, a helpful thing to do is to distract ourselves from it for a while. We all had a chat about fun things that we could do to distract ourselves e.g. baking, playing outside, taking a walk, doing a puzzle, watching our favourite film etc.
The third tool that we learned is called 'Planning Pen'.We learned that if we have a problem or a worry, we can make a plan to try to help ourselves. We all worked in pairs to come up with a helpful plan for a girl called Sophie in our book who had a problem.
Cork Bike Week
We had so much fun celebrating Cork Bike Week. We donned our helmets and cycled/scooted our way around Beaumont Park.
Emma told the class all about her passion for BMX-ing and we really enjoyed learning all about the sport. She told us about the different competitions that she has entered both Nationally and Internationally! She showed us all of her safety gear including her helmet, chest pads, wrist pads and knee pads. Thank you Emma!
We really enjoyed our day!
Future Yoga Teachers
Our yoga skills have become so impressive over the last number of weeks. Some of us even had a chance to lead some of the yoga poses last week. Well done girls!
Irish Dancing
Here we are learning the 'Fairy Reel' / 'Cor na Síog' at Irish Dancing.
We love our outdoor Irish Dancing lessons on Friday mornings.
Here we are collecting some beautiful crisp autumn leaves in Beaumont Park for our recent art lesson!
We had great fun celebrating 'Red Day'. We also loved participating in our skipping workshop and we learned lots of new skipping skills. Look at us go!
We began our class novel 'The Butterfly Lion' by Michael Morpurgo and we are really enjoying it so far. We are learning all about Bertie's life in Africa with his parents and the white lion. We have been learning new words such as 'veld', 'compound' and 'veranda'. We cannot wait to see what will happen next!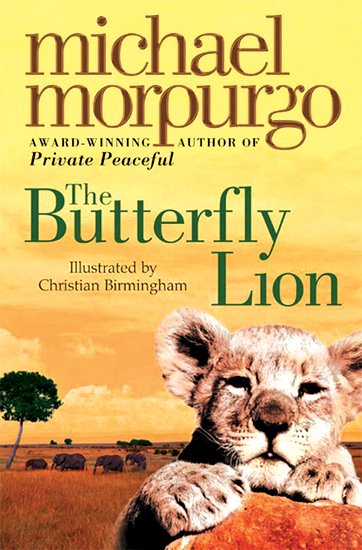 Beaumont Garden Sale (15th Sept)
We went to the Beaumont Garden Sale today and we couldn't believe all the wonderful vegetables and herbs that were on offer! We bought home grown potatoes, runner beans, beetroot, carrots, corn and delicious smelling herbs. We all had a go at guessing how tall the sunflower plants were and there will be a prize for the girl who has the closest guess..fingers crossed! We cannot wait to cook and eat all of the scrumptious food!
Yoga with Alma
We had a fantastic time at our first yoga session.We learned some new yoga poses such as tree pose, sunshine pose and handstand pose. We ended the class with a guided meditation. We couldn't believe how relaxed we felt afterwards.
Irish Dancing
We are delighted to be back doing Irish Dancing classes with Niamh- Marie. We revised our 3's and our 7's and now we are busy learning a new dance. Ms Fanning learned the same dance when she was in 4th class! We love to practice our dancing steps in the yard during the week too.
Look at us go!
Football Time!!
We had our first football class this week and we had a fantastic time. The sun was shining too!
At the moment we are busy revising our times tables. We had some I-Pad time this week and we played Top Marks 'Hit the Button' to revise x4 and x8 tables. We are working hard in learning our tables off by heart and being speedy when we 'hit the button!'