4TH CLASS
CLASS OF 2019-2020
---
Welcome to Ms Fanning's 4th Class Blog
of 2019/2020
Keep checking back in to see all of our wonderful writing, poetry, artwork and fun activities that we are enjoying this year!
Tracksuit Days:
Monday
Thursday (Basketball)
Friday (Irish Dancing & Swimming)
Baby Seán's First Visit
Baby Seán came to visit our classroom on 6th November 2019. We all stood up when he arrived and sang the 'welcome song' for him. We sat around the big green mat and Mrs. Aherne chatted to us about baby Seán. We told Seán's mum our predictions of what we thought he could do at this age. Were were right about everything except we learned that he cannot grab or bite yet.
We weighed baby Seán and we also took his height. He is 66cm tall and he is 6kg. We tested Seán's hearing by using a rattle toy. We put a special sock on one of his feet to see if he would notice it but he didn't pay too much attention to it. We also put a little wrist band that made a noise on him and he noticed it a little bit. Sean's mum put him on a little soft roller and we checked to see if he could lift his head up by himself but he couldn't as his muscles aren't developed enough yet.
We loved looking at the baby and we knew that he was happy because he was making lots of happy noises and he was kicking his legs a lot. Before he left, we all sang him our 'goodbye song' and wriggled his toes a little bit. We can't wait until Sean visits our class again.
Teacher-Artist Residency Programme 2019/2020 (TAP)
We are so excited because this year Ms Fanning and our class will be working with an artist called Josephine from November-January. Our class will be exloring the Arts through puppetry, drama and story-telling. In groups we will be making puppets and backdrop scenes to depict scenes in stories. We will be working on a project for Christmas based on the 'Nutcracker' story.
We cannot wait to get started and share our progress with you!
To help us with this project, we are looking for any of the following items if you have them to spare at home:
shoeboxes

wool

old socks

spare pieces of fabric

wooden spoons

newspapers

card

masking tape
Thanks in advance,
Ms Fanning
Happy Halloween from 4th Class!!
Well done on a great term of work everyone! Enjoy the mid-term and the well deserved break :)
Take a look at us and our spooktacular costumes!!
Lord Mayor and Lady Mayoress Visit Beaumont
On Wednesday 23rd November, we had two very special visitors to our school. The Lord Mayor John Sheehan and his wife visited our school. The Lord Mayor gave our school a special photograph of the very first Lord Mayors of Cork in 1920, Terence McSweeney and Tomás MacCurtain. They were Lord Mayor almost 100 years ago.
Our Mustard Seeds are Growing!
Preparing for Baby Seán's Visit
On Wednesday 23rd November we had a great time preparing for baby Seáns visit. We looked at his picture and we guessed his age. He is 2 months old! We all chatted about things that baby Seán can do now at 2 months.
We had a brainstorm about what kind of things baby Seán might be able to do at two months old. We guessed that he can babble, smile, cry, drink, stretch, grab, bite and sleep. We can't wait until he comes in after midterm to see if we guessed correctly!
We learned to sing our 'Welcome Baby Seán' song and 'Goodbye Baby Seán' song. We will be singing these to him every time he visits our classroom. We spoke about rules that we should have for the class when the little baby is in our room such as using low voices, not touching him without permission and respecting Seán and his mum.
We are so excited to welcome baby Seán to our class :)
Roots of Empathy
This year we have also been chosen to participate in the 'Roots of Empathy' programme. This programme teaches children all about feelings- their own feelings and the feelings of others. The really exciting part is that once every three weeks, a baby called Seán and his mum will visit our classroom and we all get to sit around a green blanket and watch baby Seán grow and reach the milestones of his first year. We can't wait to start this exciting programme and to welcome baby Seán and his mum into our classroom. We would like to thank Mrs Kearns for delivering this programme to us.
Stay tuned for our 'Roots of Empathy' photographs and news!
Crazy Sock Day
On 20th September we had a Crazy Sock Day in school! It was so much fun. We all wore colourful and funny socks that were all shapes and sizes. Some of us decorated our own socks and added pom poms and glitter! We were celebrating that we are all different and unique in our own special way. Take a look at our cool socks!
The First STEM Challenge of the Year is............
Build a tower using:
20 spaghetti strings

1 metre of masking tape

1 metre of string

P.S. (It must support a marshmallow on the top!)
It was great to such such wonderful planning and team work going on during this challenge!
Autumn Senses Poetry
We have been busy learning about the signs of autumn and we went on a lovely nature walk to explore autumn using our senses. We brainstormed things that we see, smell, hear, taste and touch during the season of autumn. We also collected two autumn leaves and noticed the texture and colours of the leaf.
Take a look at a sample of our autumn senses poetry and autumn leaf art below.
The Great Beaumont Bakeoff
We had a great time at our first cake sale of the year! A big thank you to everyone for baking such amazing cakes and thank you to Lily for doing the raffle cake :)
Ag Canadh le Seán O' Sé
For Special Senior's Day we learned the Irish song 'Trasna na dTonnta' and we got such a big surprise when we were invited to sing it with Rang a Trí and Ciara's grandad Seán O' Sé! He was such a great singer and he said that we sang the song beautifully.
Special Seniors Day
We had such a lovely time on Special Senior's day! We sang 'Supercaligragalistic' from Mary Poppins and 'Trasna na dTonnta' for all our visitors in the Halla. We then welcomed them to our classroom. We sang a couple of Irish song and performed the Haka Gaelach! We asked them all about their memories from when they were a child such as favourite hobbies, favourite subjects in school, what their school was like etc. It was really interesting to hear about how schools and games have changed. We learned about the game 'picky' and one of our special seniors had the same teacher from baby infants all the way up to sixth class!!
The Parable of the Mustard Seed
We have been learning about the Parable of the Mustard seed with Mr Bugler. The mustard seed is one of the tiniest seeds of all and it is so small that if you drop the seed, you may never find it again. We couldn't believe how small the seeds were in our hands.
We learned that great things can grow from small beginnings. This tiny seed has the power to grow into a big strong mustard tree where birds can build nests and insects can live, a tree strong enough to withstand storms, rain and snow.
The Kingdom of God is like this seed. It starts out small but grows and grows. By being kind, sharing, being a good neighbour and helping one another, we can grow and nourish one another until we are strong like the mustard tree.
We look forward to seeing how our seeds grow!!
Some of our very colourful ostriches!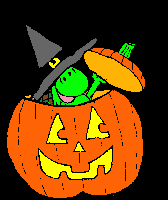 SPOOKTACULAR Bat Reports